How many Ps do you have in your marketing plan?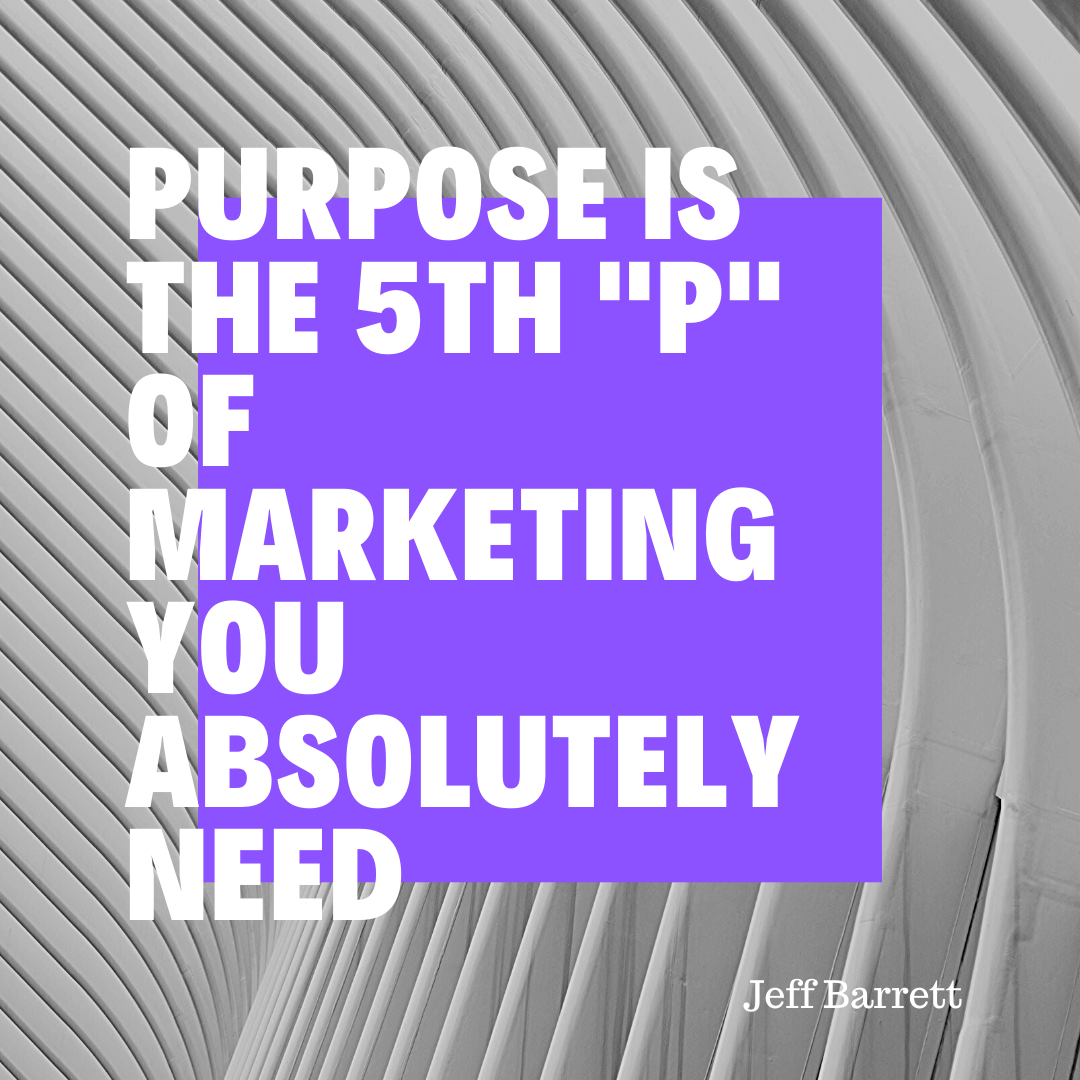 "Purpose is the 5th P of marketing you absolutely need." Jeff Barrett
The new version of the Visual Communication Planner is out, get it for free!
If your answer is four, you are already a winner. Some of you may want to add one or more Ps to the original marketing mix: Product, Price, Place, Promotion.
I would add one myself, but let's start from a short story.
I was discussing the marketing strategy of an important – quite big – Italian B2B company.
Their manager was mostly talking about promotion and advertising, as too often happens. Faithful to my company's Vision, I always try to expand the culture of the firms I work with. And while I was sharing the definition of marketing, I came up with something that I think is worth sharing with you as well.
"Our purpose should lead us in the process of satisfying customer needs." And for Purpose – which randomly starts with a P – I mean our personal "why" or our company's Vision.
How did that story end?
That manager understood so well those words that we are now reviewing all their strategy because there is no trace of Vision or Purpose or Marketing Distinguo in it.
differentiation in marketing, my new podcast! listen on itunes.